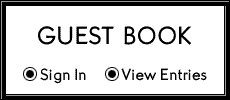 THAT'S ME DAWN KOPMAN WITH ERIC HARRIS

NOT ONLY THE KIDS HAD FUN GROWING UP IN THE GARDEN APARTMENTS...HERE ARE SOME OF OUR PARENTS ACTING LIKE THEY WOULD TELL US NOT TOO

That's Millie Mauer, Mark and Mike's mom sitting in the chair, anyone recognize the others?

That's  Pinchy Kopman holding the bottle and Morris Grossman with the balloon...Paul Harris to the far left in the crazy hat

That's Meryl and Jeff Krane, they moved away back in 1957, and my friend till this day Jackie Schwartz moved in to their apartment.




welcome to the world's greatest neighborhood. Take a walk down memory lane and see your old friends YESTERDAY AND TODAY...find lost friends...............Welcome to BEECH HILLS DEEPDALE REUNION SITE.!!!!!!!!!!!!!!!  The best place in the world to have grown up...

And that's me and Jackie playing Patty Cake.

Neil Blumenthal, Richie Kolsen, Barry Kopman..

me, sue gedal and sharon wald


I will be glad to advertise your product or website on this REUNION site.  There will be no charge,  if you are interested in advertising, please send me a logo or business card by email or to 

DAWN WHIDDEN

1399 nw 55 th ave

Bell, Florida 32619

RICHIE KOLSON AT THE WORLDS FAIR

GIL SOLNIN, CHARLENE, NEIL BLUMENTHAL

These black and whites sent by Bonnie Waffel

Click on photos to enlarge.

CLICK HERE TO GO TO SANDY AND SANDY LEVY'S RESTAURANT IN SUNRISE FLORIDA

LISA DEAN'S  NOVEL ABOUT A YOUNG GIRL COMING OF AGE  IN " WALNUT GARDEN APARTMENTS" (AKA DEEPDALE) .

NEW BOOK CO-AUTHERED BY CHET BLUM

"

 I recently co authored a book - - I wrote the book with a friend of mine who lives in California - - I'm in New York - - we wrote the book entirely via emails back and forth with each other

To see the book, read about the authors and how we wrote the book you can go to www.morningcoffeebook.com - - the book has also been reviewed on Amazon by some people who have already read it"
CHET BLUM

Alex and the late Ira Epstein.

VICKI RAY'S WEBSITE....WHAT A  TRIP DOWN MEMORY LANE,

..GREAT MUSIC STORE . CLICK ON LOGO TO GO TO WEBSITE......voted BEST RECORD STORE ON LONG ISLAND

Timeless portraits that capture the essence of being. 

LOUISA MELTZER SANDVIK

Jimmy's Ostroff 's 4th birthday, Feb. 16, 1955.

With dad, Herb Ostroff and "Grandma Clara" who lived with us

at 57-56 244th Street, ground floor apartment.

I don't think I've ever worn a bow-tie since!

JIMMY, MATTHEW, ELLEN OSTROFF WITH THEIR DAD

I remember this day very well.  It was spring 1956 and my dad, Herb 

Ostroff, drove me, Matthew and Ellen

to P.S. 187.  Dad told me he needed to register me so I could attend 

school starting in September.

Apparently, he had to go to 187 to do this.  Afterwards, the three of 

us stood outside the school

and my mom took a snapshot picture of us.

If only I knew what was in store....      :-)

That's it for 2nite.  Tmw. we head out of town for a while. I'll send 

more as I'm able in coming weeks.

YES!, I did find our photo albums and there are hundreds of pix.

Of course, many are of only of Matthew, Ellen and I, but still, there 

are many others showing other kids

and the "sites" of our neighborhoods.

Best wishes,

--Jim

CHECK OUT DON ROSENTHAL'S NEW PRODUCT

EDDIE GINSBERG'S SCI FI

NOVEL "TIME WILL TELL"

ellen spahn from 57 drive in court enjoying

Kiddy City

ALYCE CONRAD

AT KIDDIE CITY

VALERIE & PHIL HIRSCHORN,

LINDA SHUSTER, ELLEN 

SPAHN FROM 57TH DRIVE

SHIRLEY,SUSAN AND ROBERTA TELLER

DEBBIE SLIFKIN KATZ AND ROBERTA TELLER